May 10, 2022 at 12:00 pm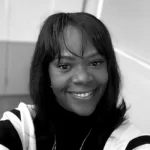 Loretta Lathon, Risk Adjustment & Quality Specialist at CHPA, has been coding for over 20 years and recently achieved the title, Certified Documentation Expert Outpatient (CDEO) through the American Academy of Professional Coders (AAPC). The program is designed for the experienced coder or auditor and covers the benefits of clinical documentation improvement (CDI) programs, documentation requirements, quality measures, payment methodologies, and clinical conditions including common signs and symptoms, typical treatment, documentation tips, and coding concepts. CDEO professionals offer feedback to providers to improve clinical documentation and facilitate ongoing documentation improvement to meet all requirements of the medical record along with risk adjustment expertise in the complexity of diseases associated with chronic conditions and comorbidities, and mastery of ICD-10-CM guidelines and risk adjustment guidelines.
"I look forward to utilizing the skills I have learned with the new certification to support the CHCs in clinical documentation improvement!" -Loretta Lathon, CPC, CRC, CDEO

Learn more about Loretta and the rest of the team at chpanetwork.com/staff.